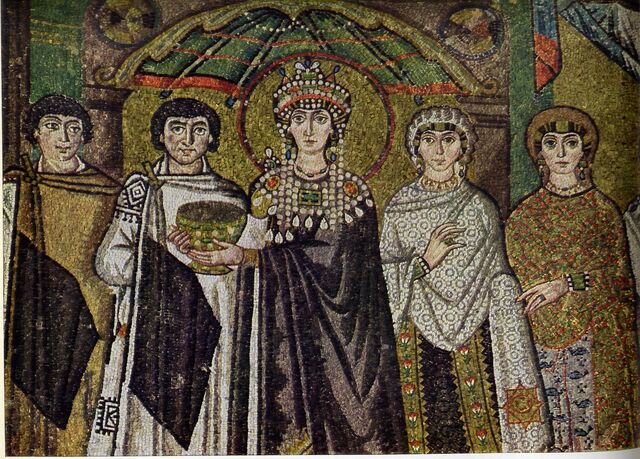 Orthodox Allied Victory
Edit
"In your dealings with both Christian and pagan alike, you have shown yourself to have the mettle of David and the wisdom of Solomon, for your discernment has engineered a binding compact between all the nations of the earth. Who else would be worthy of the epithet 'King of Kings' or 'Caesar' if not the one who has finally brought everlasting peace to the human race?"
Roman empire restored
Edit
"For the first time in almost a millenium, Rome has re-emerged united under the standard of the Caesars, with the Byzantine basileus claiming the title of Imperator Romanorum! is this a sign of things to come? what new tidings may such a portentuous event herald for mankind?"
(Occurs only if IByzantium claims back Africa and Italia, and other factions occupying its former territories elsewhere are dead)
Appears on these pages

of
Turkic splash splash Muslim loadout Christian loadup Asian splash Asian victory splash Muslim...
File history
Click on a date/time to view the file as it appeared at that time.
Ad blocker interference detected!
Wikia is a free-to-use site that makes money from advertising. We have a modified experience for viewers using ad blockers

Wikia is not accessible if you've made further modifications. Remove the custom ad blocker rule(s) and the page will load as expected.